Bignonia
Bignonia capreolata Tangerine Beauty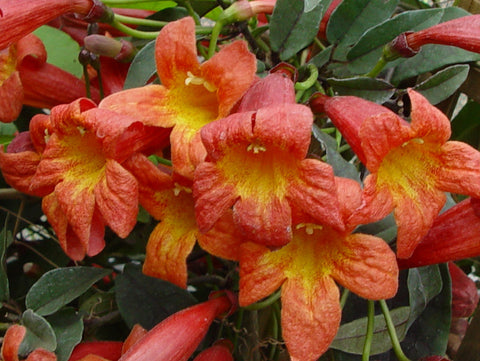 Bignonia capreolata Tangerine Beauty is offered in a 3/4 gallon size with free shipping! It is a vigorous US native with trumpet shaped orange and yellow flowers. This selection has great color and is the best at repeat blooming; regularly blooming here and there through the summer and into fall.
Size: 3/4 Gallon
Shipping: Free!
Hardiness Zones: 6-11
Height: 15-30 feet
Bloom period:Spring (summer and fall)
Flower Size: 2 inches
Pruning: As desired.