Passiflora incarnata Alba Supernova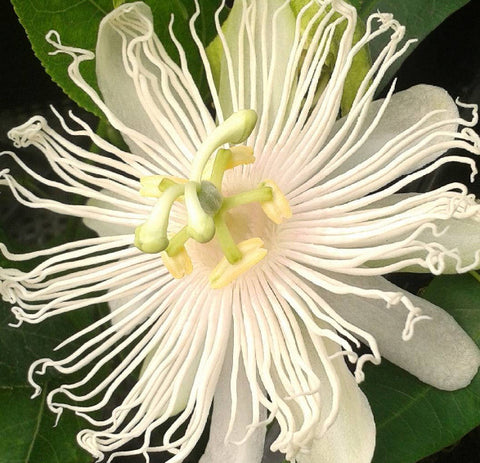 Passiflora Supernova was offered in a full gallon size with free shipping! It is a striking, pure white form of the native Passion Flower found in the eastern United States. 
PLEASE NOTE: We no longer offer this selection. Please find our Passiflora incarnata Alba as a suitable substitute.
Size: True Gallon
Shipping: Free!
Hardiness Zones: 6-11
Height: 15 feet
Bloom period: Summer
Flower Size: 4-5 inches